New York Debt Collectors List
Have you been contacted by a firm on our debt collectors list?
If you have received a court Summons and Complaint, or if you have been threatened with a lawsuit for a consumer credit card account in the state of New York by one of the collection agencies listed below, or by one of their debt collection lawyers, contact our New York, Queens & Brooklyn debt defense attorneys immediately. We can represent you in your current lawsuit, and inform you of all of your rights at this time.
If you suspect your rights have been violated under the Fair Debt Collection Practices Act (FDCPA), speak with our legal team immediately. Our attorneys can help you recover a financial reward due to the wrongs committed against you.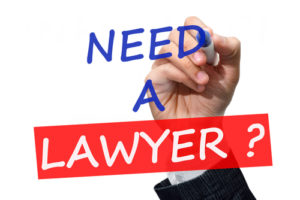 New York Debt Collectors Operating in Our Area
Credit Card Debt Collection Law Firms in NYC, Queens & Brooklyn
Eltman Law – Formerly: Eltman, Eltman & Cooper

Helfand & Helfand

Kazlow & Kazlow

Rupp Base

Tenaglia & Hunt – Formerly: Slater, Tenaglia, Fritz & Hunt

Wolpoff & Abramson

Zwicker & Associates
Consumer Credit Companies in NYC, Queens & Brooklyn
American Express

Barclays

Bank of America

Bank of New York

Capital One

Chase Bank USA

Citibank, N.A.

Clover Commercial Corp.

Department Stores National Bank (Macys & Bloomingdales credit cards)

Deutsche Bank

Discover Bank

Eastern Savings Bank

Elite Recovery

Fleet Bank

FIA Card Services

GE Capital Retail Bank (chain-store credit cards, Sears, PC Richards)

HSBC Bank

JPMorgan Chase

Key Bank

LaSalle National Bank

M&T Bank

Merrick Bank

New Century Financial Services

NYCTL (tax liens)

One West Bank

Small Business Administration backed lenders

State Farm Bank

Student Loan Higher Education Authority

Target National Bank

TD Bank

Synchrony Bank

Wells Fargo
Consumer Credit Debt Buyers in NYC, Queens & Brooklyn
America's Servicing Company

Arrow Financial Services

CACV of Colorado, LLC

Cavalry Portfolio Services

Cavalry SPV

Colorado Capital Investments

Crown Asset Management

Cypress Financial

EOS CCA

Equable Ascent Financial

Erin Capital Management

Green Tree Servicing

Hamilton Equity Group

Jefferson Capital Systems

Metro Portfolios, Inc

Midland Credit Management

NCO Financial Systems

North Star Capital Acquisition

Palisades Collection

RAB Performance Recoveries

Razor Capital

Resurgent Capital Services

Riverwalk Holdings

Rushmore Recoveries

RJM Acquisitions

Unifund CCR

Vion Holdings

West Asset Management

Winthrop Capital

Worldwide Asset Purchasing
Mortgage Foreclosure Law Firms in NYC, Queens & Brooklyn
Fein Such law group

Frenkel Lambert

McCabe Weisberg Conway

Shapiro DiCaro & Barak

Steven J Baum

Davidson Fink

Druckman Law Group

Eckert Seamans

Fein Such law group

Frenkel Lambert

Gross Polowy

Hogan Lovells

Knuckles

Leopold & Associates

McCabe Weisberg

Parker Ibrahim

Rosenberg & Estis

Rosicki & Associates

Shapiro DiCaro & Barak

Stein & Associates
Lenders, Debt Buyers & Servicing Agents
America's Servicing Company (ASC)

Green Tree Servicing

Specialized Loan Servicing LLC (SLS)

PHH Mortgage Solutions

Ocwen Mortgage

Seneca Mortgage Servicing

Carrington Mortgage Services, LLC
Contact by one of the New York debt collectors on our list?