Received a legal notice from Houslanger & Associates debt collectors?
If so, they are required to send you a written statement of the amount you owe along with the name of the current creditor on the account.  May debt collection cases handled by H&A debt collectors have been transferred between multiple collection companies.  Their paperwork should be scrutinized for legitimacy prior to agreeing to any payment terms.
Contact our Houslanger & Associates debt settlement lawyers today.
Call or Text: (212) 221-9892
If you send us copies of the debt collection letter you receive, our debt defense law firm will provide a free review of whether the debt appears invalid and uncollectible.
Houslanger & Associates PLLC is located at:
372 New York Ave
Huntington, NY 11743
Tel: (631) 427-1140
The firm was founded by Todd Houslanger, Esq., a graduate of SUNY Stony Brook and Touro Law School, both in Long Island, New York.
Houslanger & Associates Debt Settlement Lawyers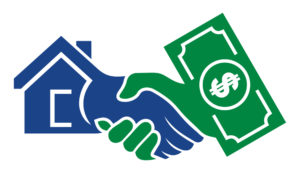 H&A represents many debt buyer collection companies, including:
Palisades Collection LLC
LR CREDIT 13, LLC
SHARON HOLDING CORP
GENESIS RECOVERY SERVICE, INC.
RUSHMORE RECOVERIES, LLC
As well as TECHNICAL CAREER INSTITUTIES, INC
H&A files hundreds of debt collection lawsuits in New York City.
Additional Houslanger & Associates Debt Settlement Information
In the consumer rights matter of Musah v. H&A [1] , it was determined that H&A's debt collection subpoena issued on behalf of judgment creditor assignee Palisades Collection did not violate CPLR § 5019(c) because that statutory section did not require filing an Assignment of Judgment with the court.
However, there remain numerous questions about the legitimacy of some of this firm's debt collection practices.  A close reading of their documents may reveal numerous points of inaccurate or deceptive information.
If H&A is collecting a debt buyer account from you, send us your documents for a free review.
[1] Musah v. H&A, U.S. District Court, Southern District of New York
Contact our Houslanger & Associates debt settlement lawyers for a free case review.